Wild
I have but three words for you. The. Wilder. Life.
Bought Wendy McClure's new book for the nook. Here it is, all pretty and electronic.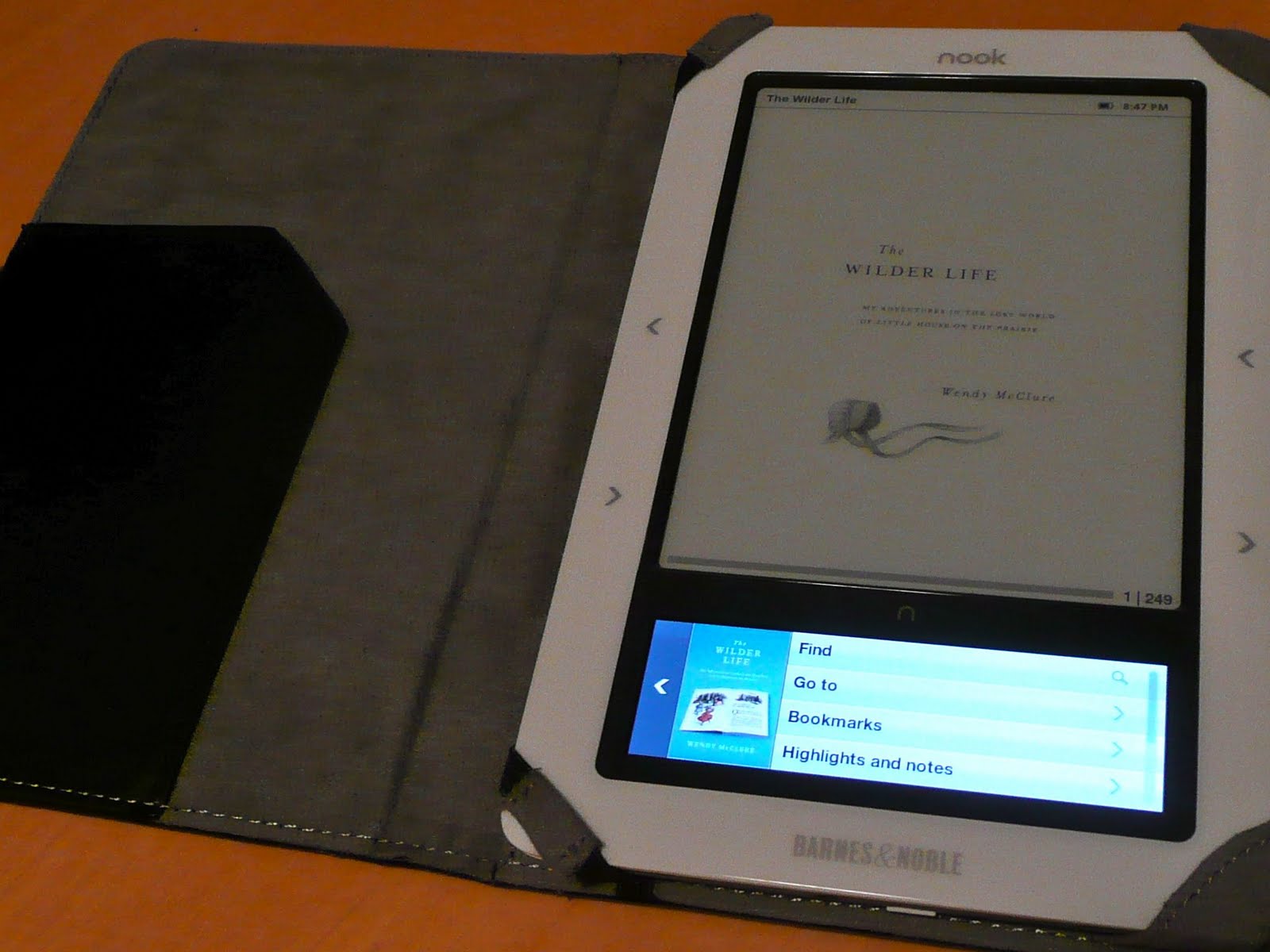 There's a bonnet, with strings flying in the wind. It is, you see, about Wendy's love for Laura Ingalls Wilder. A love that I share. Check it.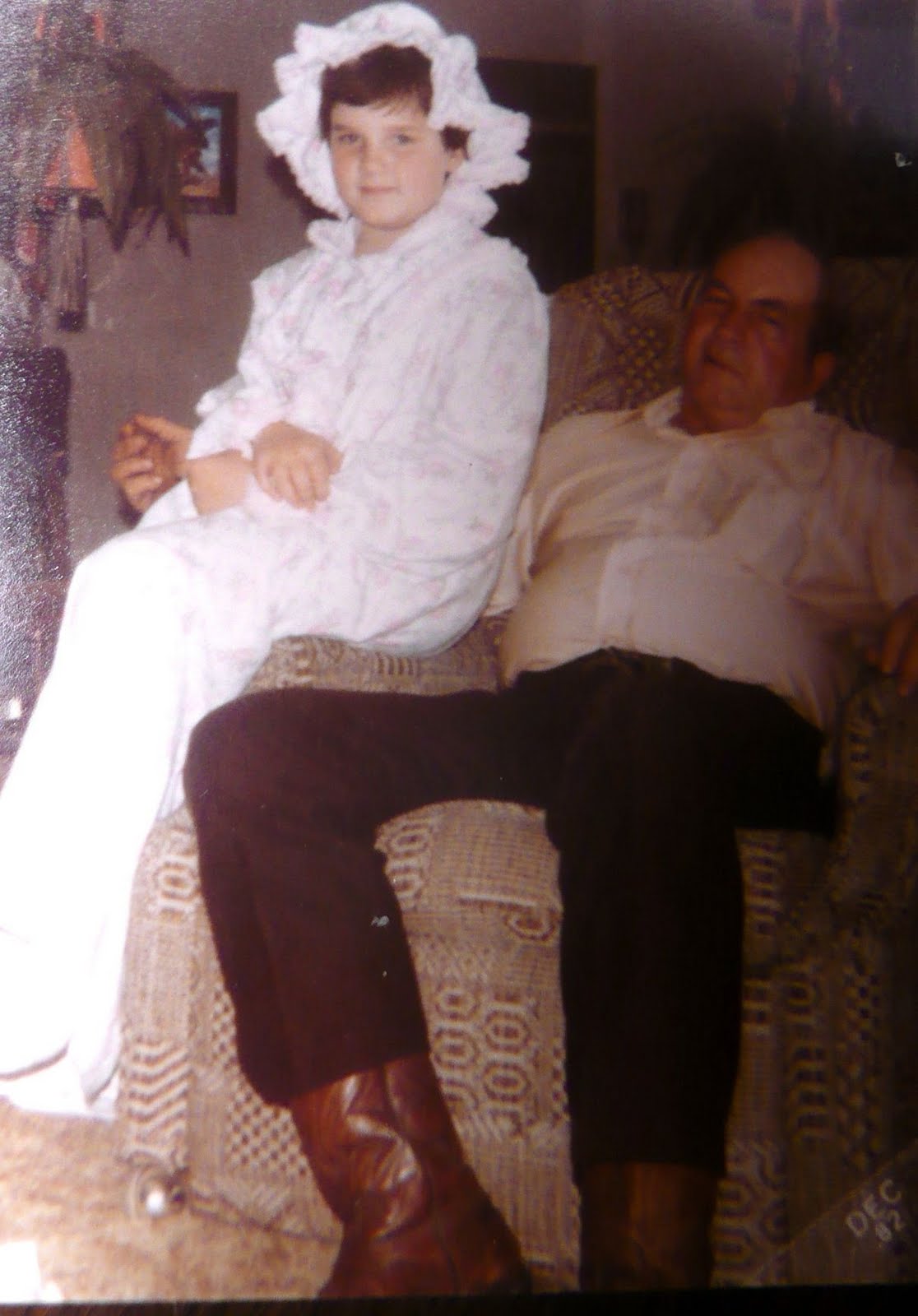 Not a costume. Actual sleeping gear, made by my grandma. That's my grandpa there, amused by me. This is one of my favorite photos of just the two of us. I miss him. He rode a Gold Wing up to the night before he died, and check those boots. Grandpa Pete was bad ass.
Pete wasn't even his real name, and he fixed everybody's broken Bobcats for a living. He smoked for something like 40 years and one day he wrote the date on his empty pack and quit the old-fashioned way. Cold turkey, babies. Bad ass.
Grandma Ann was quite a seamstress at the time of this photo. She hasn't been able to see very well in a long time, but my sister and I spent a lot of time with her learning to cook and sew and kick 4-H butt back in the day. Those summers were hot, but Grandma's house was kept at a brisk 50 degrees Fahrenheit. We stayed inside and sewed while watching Little House in syndication.
That's right. I liked the show AND the books, and I wore the hell out of that nightgown. I had a pretty wild life myself.