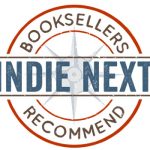 WINNER of the Anthony Award for Paperback Original!
Mary Higgins Clark Award finalist!
ITW Thriller Award for Best Paperback Original finalist!
Chicago Writers Association 2017 Book of the Year finalist!
Barry Award for Best Paperback Original finalist!
Or let me read you a little snippet! (From the Glick Indiana Author Awards ceremony)
You can also listen to a sample of the audio book, read by the amazing Hillary Huber. Hillary has gotten RAVE reviews from my readers for this performance.
The Day I Died Reviews
"Mary Higgins Clark Award winner Rader-Day's (Little Pretty Things) third novel will thrill readers who can't get enough of the psychological suspense genre." — Library Journal
"Beautiful prose and tack-sharp observations round out this slow-burning but thought-provoking meditation on the ravages of domestic violence." — Publishers Weekly
"Rader-Day's latest is gripping, fascinating, and will keep readers guessing until the end…will give thriller readers exactly what they are looking for." —RT Reviews
" …The story of survival and redemption will propel readers to the end." —Booklist

"Lori Rader-Day is so ferociously talented that it kind of makes me mad. Not fair! The Day I Died is a terrific novel—gripping and twisty and beautifully layered. It kept me locked up and locked in from the very first word to the very last." — Lou Berney, Edgar Award-winning author of The Long and Faraway Gone
"In her masterful novel The Day I Died, Lori Rader-Day offers readers one of the most compelling and original voices in literature today. This is a psychological thriller, yes, but so much more. At heart, it's a wise and compassionate exploration of loss-loss of self, of home, of direction, and for a while, even of hope. I found it beautifully written, satisfying on every level, and I couldn't help but love it. I guarantee that you will, too." — William Kent Krueger, New York Times bestselling author of Ordinary Grace
"Part police procedural, part psychological thriller, Rader-Day's literate, understated novel shines a spotlight on domestic violence, loneliness, and the deadly secrets that lurk just below the surface of small-town America." —Sara Paretsky, New York Times bestselling author of Brush Back
"The tight prose ensures that there are no wasted scenes in the book. Rader-Day, a Mary Higgins Clark award winning author, masterfully handles the book's multiple plotlines and brings them all to a satisfying conclusion…THE DAY I DIED is Lori Rader-Day's third book and continues the meteoric rise of a very talented author." —Crimespree Magazine
"A vividly imagined and beautifully written mystery, The Day I Died is also a fully realized novel about domestic abuse and the past as tether. The book's protagonist, a woman who can see other people's secrets but desperately hides her own, is tied by that tether to the decisive moment of her life. The pull of the past draws her back to that fatal, fateful day as surely as Rader-Day draws in her readers." — Terence Faherty, Edgar Award-nominated author of The Quiet Woman
"Secrets lie behind every loop, slant, and swirl of The Day I Died, Lori Rader-Day's compelling story of a handwriting analyst searching for a lost boy. Richly written, complex, and imaginative…this is a perfect read for fans of Mary Higgins Clark." — Susanna Calkins, Macavity Award-winning author of the Lucy Campion mysteries
"A stunning exploration of fear and choices—and their consequences. Lori Rader-Day is a major new talent." —Leslie Budewitz, two-time Agatha Award-winning author
"The Day I Died firmly establishes Lori Rader-Day as one of the most important voices currently writing mystery fiction. Her taut prose grips the reader and never lets go as she focuses on Anna Winger, a handwriting expert and small-town single mother, who is pulled into a murder investigation that forces her to see the writing on her own wall. Anna not only has to solve the murder, but she has to save the person she loves the most. Rader-Day's sharp understanding of the human condition has been on display since her brilliant debut, but here, it glows and is even more jaw-dropping and insightful. You won't want to miss a sentence. Especially the last one." — Larry D. Sweazy, award-winning author of Where I Can See You
"Going into The Day I Died, Lori Rader-Day's fans are going to have lofty expectations after the success of both Little Pretty Things and The Black Hour. The good news is that with The Day I Died, she manages to meet those prospects and in some critical elements even exceeds them. This is easily one of the highlights of the year in reading, so far." — Bolo Books
"Lori Rader-Day has written a book that requires a warning label. "Do not read until you have a clear schedule." I luckily could devote a day on my Hawaiian vacation, as well as a night, to reading The Day I Died. You will not want to leave it, so plan accordingly. From the enticing prologue, "On the day I died, I took the new oars down to the lake," to the twist of an ending, Lori Rader-Day spins a tale whose mastery will make you want to read it again and again." —The Reading Room
"The author has a way with painting a story that pushes the envelope with intensity that kept me on my toes as I sorted out what was going on and had my adrenaline pumping for every corner turned with anticipation." — Dru's Book Musings
"Powerful. Intense. This intricately plotted story, and Anna Winger, are unforgettable. Lori Rader-Day's The Day I Died is one of the best books I've read this year." — Lesa's Book Critiques
About The Day I Died
A gripping, unforgettable tale of a mother's desperate search for a lost boy.
Anna Winger can know people better than they know themselves with only a glance—at their handwriting. Hired out by companies wanting to land trustworthy employees and by the lovelorn hoping to find happiness, Anna likes to keep the real-life mess of other people at arm's length and on paper. But when she is called to use her expertise on a note left behind at a murder scene in the small town she and her son have recently moved to, the crime gets under Anna's skin and rips open her narrow life for all to see. To save her son—and herself—once and for all, Anna will face her every fear, her every mistake, and the past she thought she'd rewritten.