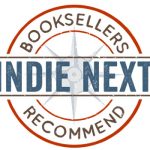 Winner of the Agatha Award for Best Historical Novel!
Nominee for the Macavity Award!
Named both a Library Reads pick and a IndieNext pick, as well as a most-anticipated thriller by Crimereads, Goodreads, and Country Living! Named a best historical fiction by Crimereads for 2021, a top 2021 reads by BOLOBooks, a top 20 crime novel of the year by GoBookMart, an Editors Choice by the Historical Novel Society, and a Staff Best by multiple Deadly Pleasures reviewers!
Listen to an excerpt of the audiobook read by Moira Quirk here!
Death at Greenway Reviews
The New York Times says Death at Greenway is "irresistible," and "a Golden Age homage, an elegantly constructed mystery that on every page reinforces the message that everyone counts."
A STARRED REVIEW from Publishers Weekly says Death at Greenway is a "richly nuanced mystery… Rader-Day nicely evokes the isolation and dislocations of people in WWII Britain while revealing her characters' complexities. Despite the many allusions to Christie's life and work, she eschews an artificially neat conclusion. Fans of both Christie and Rader-Day will relish this." Full review.
"Something special…" says Airmail! "Death at Greenway is neither a Christie pastiche nor a gimmick, and no character is a type, a pitfall in historical fiction. Each one is drawn with delicacy and care, and though the author did her research, it's been organically synthesized into the novel."
"Agatha Christie would be pleased with Rader-Day's sixth novel . . . An intriguing mystery with well-developed characters and fascinating historical details." —Library Journal
Named one of the biggest mysteries/thrillers for the fall by Goodreads along with some heavy hitters and excellent books!
"Two strangers with secrets, ten little children evacuated from London, and a stay at Agatha Christie's country house make for a deliciously compelling mystery. With its flawed, complex heroine, haunting evocation of wartime England, and a series of plot twists and breathtaking reveals, Rader-Day's newest is a triumph." —Susan Elia MacNeal, New York Times-bestselling author of the Maggie Hope series
"A wonderfully atmospheric, beautifully written and entirely credible evocation of wartime Britain." —Ann Cleeves, internationally bestselling author of the Vera, Shetland, and Two Rivers books
"A gorgeous evocation of World War II England, a moving investigation of love and hope under trial, a twisty murder mystery that would have satisfied Dame Agatha herself—all proof that Lori Rader-Day's gifts translate to all eras. What a delicious book." —Louis Bayard, author of The Pale Blue Eye and Courting Mr. Lincoln
"The setting—Agatha Christie's country house during the WWII evacuation—sounds irresistible and a plucky young nurse would seem a beguiling heroine. But there is so much more than charm and cheerfulness going on in Lori Rader-Day's Death at Greenway. Everyone is struggling—set adrift by the war, set apart by secrets—and fighting private battles as well as the common enemy. Each voice in the ensemble is pitch perfect, but Bridget Kelly in particular is an absolute triumph. A clever, subtle, and satisfying plot too. What an achievement!" —Catriona McPherson, multi-award-winning author of the Dandy Gilver series
"[O]ne of crime fiction's strongest and most compelling voices." —Alex Segura, award-winning author of Secret Identity
"Two women nurses escape wartime London to care for children evacuated to Greenway, the country home of Agatha Christie. But all is not idyllic, with murders, a disappearance, and seemingly healthy men dying in the nearby village. A mystery Mrs. Christie would have approved of." —Jane Simons, The Dog Eared Book, Palmyra, NY
"In this departure from Rader-Day's usual thrillers, two young women, hired as nurses to care for a group of children, are evacuated to Agatha Christie's country estate during WWII. Then a dead body shows up, and suddenly there's no telling what is safe and who can be trusted. For fans of Agatha Christie and Louise Penny." —Linda Quinn, Fairfield Public Library, Fairfield, CT
About Death at Greenway
From the award-winning author of The Day I Died and The Lucky One, a captivating suspense novel about nurses during World War II who come to Agatha Christie's holiday estate to care for evacuated children, but when a body is discovered nearby, the idyllic setting becomes host to a deadly mystery.
Bridey Kelly has come to Greenway House—the beloved holiday home of Agatha Christie—in disgrace. A terrible mistake at St. Prisca's Hospital in London has led to her dismissal as a nurse trainee, and her only chance for redemption is a position in the countryside caring for children evacuated to safety from the Blitz.
Greenway is a beautiful home full of riddles: wondrous curios not to be touched, restrictions on rooms not to be entered, and a generous library, filled with books about murder. The biggest mystery might be the other nurse, Gigi, who is like no one Bridey has ever met. Chasing ten young children through the winding paths of the estate grounds might have soothed Bridey's anxieties and grief—if Greenway were not situated so near the English Channel and the rising aggressions of the war.
When a body washes ashore near the estate, Bridey is horrified to realize this is not a victim of war, but of a brutal killing. As the local villagers look among themselves, Bridey and Gigi discover they each harbor dangerous secrets about what has led them to Greenway. With a mystery writer's home as their unsettling backdrop, the young women must unravel the truth before their safe haven becomes a place of death . . .