The Lucky One gets a pretty face!
An important moment in any book's publication is the COVER. I'm excited to share the cover of my next book…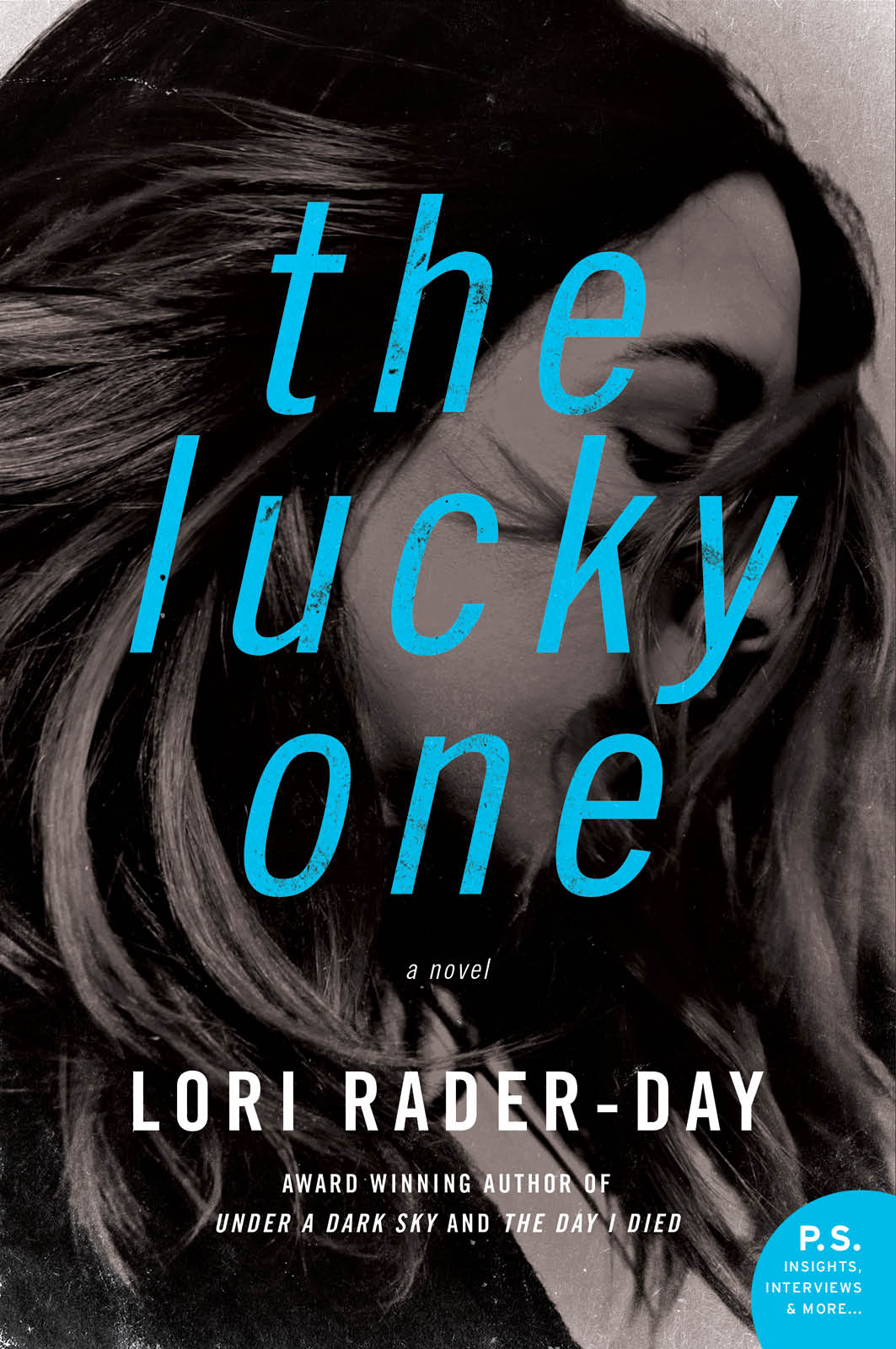 How gorgeous is it? Tell me my book is pretty. The Lucky One will be out in February. I know it's a long time for you, but it's not for me—because I have to write another book!
So what's The Lucky One about, you ask?
Most people who go missing are never found. But Alice was the lucky one…
As a child, Alice was stolen from her yard in a tiny Indiana community, but against the odds, her policeman father tracked her down within twenty-four hours and rescued her from harm. In the aftermath of the crime, her family decided to move to Chicago and close the door on that horrible day.
Yet Alice hasn't forgotten. She devotes her spare time volunteering for a website called The Doe Pages, scrolling through pages upon pages of unidentified people, searching for clues that could help reunite families with their missing loved ones. When a face appears on Alice's screen that she recognizes, she's stunned to realize it's the same man who kidnapped her decades ago. The post is deleted as quickly as it appeared, leaving Alice with more questions than answers.
Embarking on a search for the truth, she enlists the help of friends from The Doe Pages to connect the dots and find her kidnapper before he hurts someone else. Then Alice crosses paths with Merrily Cruz, another woman who's been hunting for answers of her own. Together, they begin to unravel a dark, painful web of lies that will change what they thought they knew—and could cost them everything.
Twisting and compulsively readable, Lori Rader-Day explores how we cope with unexpected tragedy, and the lies we tell ourselves to feel safe.
The Lucky One is up for pre-order on Amazon already, but do consider saving your sale for your local independent bookstore. Who knows? Maybe I'll be visiting your local independent… Available trade paperback, large-print/library hardcover, ebook, and maybe audio (haven't heard yet).
Thanks for reading!