LCC Rosebuds: Meet the first novel nominees
I *may* have mentioned this already, but The Black Hour was nominated for the Rosebud Award at the 2015 Left Coast Crime Conference, Crimelandia! The Rosebud is the best first mystery award at this year's conference, and the great news is that all the nominees are indeed my buds. It's such a great group of first novels that I thought you should hear a little about them. So, the 'Buds of LCC15…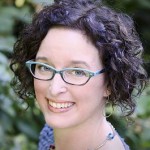 Lisa Alber: You guys remember Lisa! We were Debs together, back in the pre-first book days. I met Lisa in person (FINALLY!) at last year's Left Coast Crime, and it was pure unicorn magic. Her book Kilmoon (Muskrat Press) has family secrets, betrayal, and vengeance from beyond the grave … Merrit Chase has just discovered her long-lost father.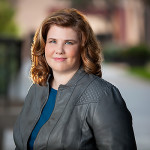 Martha Cooley
: Speaking of pure unicorn magic—everyone wants to know this fab lady, and they want to know what hair products she uses. We also met for the first time at last year's Left Coast Crime, where she was shelling out free copies with an honest-to-goodness twinkling smile, like a Disney princess. Her book
Ice Shear
(William Morrow) has spiky ice, motorcycle gangs, and saucy small-town cop June Lyon.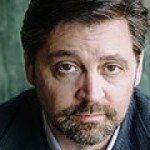 Allen Eskens
: Allen and I met in person just this past fall at Bouchercon, despite knowing OF each other for a while: We have the very same publisher, Seventh Street Books. Allen is a practicing lawyer in Minnesota, and his book,
The Life We Bury,
features college student Joe Talbert, who goes after a writing assignment and gets a lot more in the bargain.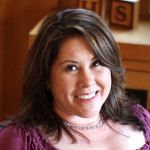 Holly West: Guess where I met Holly West? That's right, LCC last year. We were on the first book panel together (with the Disney princess, above), and we had a freaking blast. Holly isn't a princess—she's rock and roll. Her book, Mistress of Fortune, is set in the 17th century and features Isabel Wilde, a mistress to King Charles II who secretly makes coin as a fortune teller.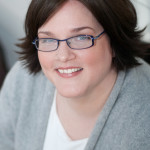 Lori Rader-Day: Me. Hi. My book, The Black Hour, is about the aftermath of violence on a college campus, featuring sarcasm-prone sociology professor Amelia Emmett making bad decisions.

I asked my pals here to answer a few questions, for your reading pleasure.

Who are your writing inspirations?
Lisa Alber: New York Times bestselling author Elizabeth George was a huge inspiration to me. I took three workshops with her. During the first workshop, I worked on the first glimmers for Kilmoon. Afterwards she told me, "You have the talent and you have the story. Now run with them." WOW! What a booster shot of encouragement for an insecure fledgling novelist like I was! Six years later I ended up receiving a writing grant from her foundation.

Martha Cooley: When I was in high school, I picked up Sue Grafton's C is for Corpse. Kinsey Millhone was sharp, damaged and a woman in a male world, but that didn't keep her from trying to fight for justice. I was one of those kids who read everything she could get her hands on, but Sue Grafton's book was the first where I thought I want to write books like this.
Allen Eskens: My writing inspirations are mystery writers who have mastered the ability to combine a literary writing style with great suspense. Dennis Lehane is at the top of that list for me. Tana French, and Joyce Carol Oates are also favorites.
Holly West: My first writing influence was Judy Blume. She's the author that made me want to be a writer, closely followed by Lois Duncan. I always joke that I'd pee my pants if I ever got to meet Judy Blume, but the thing is, I probably would. As an adult, my biggest writing influences have been Sue Grafton and David Liss. I've had the pleasure of meeting both of them and fortunately for everyone involved, my bladder didn't fail me either time.
Lori Rader-Day: I have to say the names Lois Duncan, T.C. Boyle, Annie Proulx, Tana French, and Gillian Flynn. I would be the writer I am without Agatha Christie and Mary Higgins Clark. THAT is the dinner party I want to host.

Being nominated for a first book award is pretty awesome. It's Oscar night. Which five people do you want to thank?
Lisa Alber: Me, crying and flapping a hand in front of my face to try to stem the tears: "… and I'd just like to thank everyone along the way–you know who you are–for your support and love on this grand writing journey." (I'm the type to blank out and forget names, so this would be my strategy.)

Martha Cooley: My family, my writing group, my editor at Morrow, Rachel Kahan, my agent, Lisa Gallagher, and Mrs. Leone, the librarian at the Auburn Public Library who let me take out books from the adult section without a note from my parents.
Allen Eskens: My parents who taught me the value of hard work and setting goals. My agent who took a chance in me as a debut author. My publisher for their efforts in getting my book whipped into shape and out to the readers. My daughter for being a prolific reader and inspiring me to be a better reader myself. And most importantly, my wife Joely who encouraged me every step of the way.
Holly West: My husband, Mick, my parents, my editor, Deborah Nemeth, all of my friends in SinCLA and MWA, and my writing critique group (Josh Stallings, Thomas Pluck, and Neliza Drew).
Lori Rader-Day: The Academy… Oh, right. Agent Sharon Bowers, Editor Dan Mayer, friend Clare O'Donohue and the MWA Midwest peeps, and my parents for leading me to books.
Tell us what's next for you.
Lisa Alber: I'm plugging away at the second in the County Clare series, working title Grey Man. There's a dead boy in Blackie's Pasture, strangers accusing Liam the Matchmaker of killing their mother, and mysterious graffiti messages appearing in the village.
Martha Cooley: Faint Trace, a prequel ebook novella due out in April, and the next book in the June Lyons series, Flame Out, which is out in May.
Allen Eskens: My next book will be released on October 6, 2015. The working title is The Guise of Another. The story is about a man killed in a car accident who is not who he has been pretending to be. The investigation starts a chain of events that puts homicide detective Max Rupert in the cross hairs of a truly dangerous man.
Holly West: A standalone mystery set in contemporary Venice, CA, featuring amateur sleuth Mia Bartlett, a barkeep at the oldest tavern in Venice who discovers that the murder of her unlikeable manager is linked to the mobsters who owned the establishment during prohibition.
Lori Rader-Day: First, I'm having a drink at LCC with all these great people. (Also, my next mystery, Little Pretty Things, is out July 7.) See you all at Left Coast: Crimelandia!