Three Questions with…Mark Pryor
I'm starting a new series with the blog, something I'm really excited about.
One thing I've learned since joining the mystery community is that mystery writers are some of the most generous people out there. They've been nothing but welcoming to me, and I want to repay that generosity. But I also didn't want to take up too much of anyone's time. So…
Three questions, that's it.
Today, we're kicking off the series with one of my fellow Seventh Street Books author, Mark Pryor.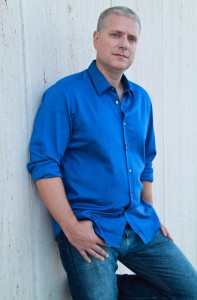 Mark Pryor is the author of the Hugo Marston mystery series, The Bookseller, The Crypt Thief, The Blood Promise, and the upcoming The Button Man, in which Marston investigates in various European cities. He's also the author of the true-crime book As She Lay Sleeping. An assistant district attorney with the Travis County District Attorney's Office, in Austin, Texas, he is the creator of the true-crime blog D.A Confidential. He has appeared on CBS News's 48 Hours and Discovery Channel's Discovery ID: Cold Blood. He lives in Austin with his wife and three children.
Welcome, Mark! (Imagine these answers delivered in a charming English accent.)
How do you keep a series fresh for yourself and for the readers?
I try to do several things to keep the series fresh. First, I don't use all the same characters in every book. I have a healthy handful and I rotate them a little. For example, my MC Hugo has a best friend called Tom who features heavily in the first two books, a little less in the third, and not at all in the fourth. That allows Hugo to stay in the spotlight, and to interact more closely with other characters. (He'll be back in the fifth, he's too much fun to ignore for long!)
I felt like it was important for me to have that cluster of characters available, for precisely that reason— freshness. It allows me to focus more or less on, say, a romance, or a new friendship. I'm not good enough to have the characters appear evenly, I let the plot dictate who appears, but by having half a dozen to choose from, I think it works well.Also worth noting: each of those other main characters is also a potential target for the bad guys. In my third book I killed one of them off, and I trust that occasionally putting each of them in the cross-hairs equates to freshness for the gun-toting bad guys, as well as the reader!
The other thing I've done is have Hugo move around geographically. His base is Paris, but he gets to roam further abroad in later books (London and Barcelona). That keeps him interested, keeps me interested (and busy) and hopefully the reader, too.
How do you make the cities you send Hugo to real for the reader?
This is always a challenge, but I do have a particular technique or approach. It would be a little easy to focus on the well-known buildings or monuments, to point out that Hugo's walking past the Eiffel Tower or Louvre.
I take the opposite tack and try to focus on the small things. The minutae of a city that seem to represent it, something about its people or what the wear or eat. One example: on my last trip to Paris, my wife and I were walking along a cobbled street, cute cafes and restaurants all around us. I made notes but… it's not the most original image. I mean, Paris and cafes is a little obvious, no? And then a woman turned into the street up ahead of us, riding an old-fashioned bicycle. She had a beautiful smile on her face and her coat flew out behind her like a superhero's cape. Best of all, she was pulling a wheeled carry-on bag behind her, like it was totally normal. That image, that scene made it's way into THE BLOOD PROMISE.
Moments like that are priceless and why, I think, an author must know or visit the cities he writes about. Google Earth is an awesome tool, but it wouldn't have given me the woman on the bicycle. Nor the sizzle of a crepe vendor in Montmartre. And it's these little touches, these delicate brush strokes that I think paint the most vivid pictures of a city.
What do you and Hugo have in common?
Ooh, dangerous question. He's not me but you're right, we do share some interests. The first would be an interest in the criminal mind. As a former profiler, he has a sound grasp of psychology, particularly as it relates to criminals. I'm not as educated in that field, but just as fascinated. I once interviewed a child killer three days before his execution to try and get an insight into his crimes. Absolutely the creepiest and most instructive interview I've ever done.
Other similarities… well, I'd like to think we're both slow to judge other people. Hugo's personality is based in part on my father, who was a quiet man and exceptionally nonjudgmental. He hated gossip and was always willing to assume that there was a good explanation for seemingly bad behavior. That was one of his finest qualities and one of the first I imparted to Hugo, and I try to emulate that trait.
I suppose it's fair to say we both enjoy travel, though that's a little superficial. Maybe better to say that we'd both enjoy actually living in new places, and we certainly share a love for Paris! I hope the day will come that I can get that nice little apartment in Rue Jacob…
___
Learn more about Mark and about Hugo Marston online at www.markpryorbooks.com, www.facebook.com/pages/Mark-Pryor-Author, and http://DAConfidential.com.