Congrats to the VINTAGE winner!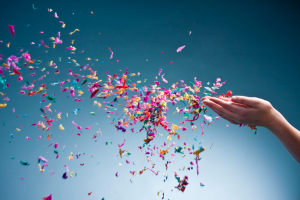 Not an April Fool's joke—we finally have a winner!
Congrats to Kim Rader (seriously, no relation, but yes, a friend), who won a copy of Susan Gloss's VINTAGE!
Kim's copy of Vintage is on its way!
Now if you missed the boat on this one, never fear. Vintage is available literally all over. Visit a bookstore and that cover will literally leap out at you. It will also be better dressed than you, just a warning.
Thanks to all who commented!