Self-preservation in the face of self-promotion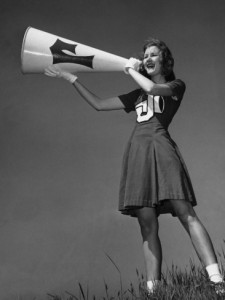 Today's my day over at the Debutante Ball, and our topic is self-promotion. Hoo, boy. I mean, I found some things to say, but I suppose I could also try to, you know, say something helpful.
I wasn't lying over at the Deb Ball about my conflicted feelings about self-promotion, but the truth is: I do it. You have to. I'm just getting started, of course, but since the first of the year, my promotion plan is a real thing. My release date is July 8. Here's what I'm doing today, on a day off from work:
-Emailing my in-house publicity team about things like reader discussion questions for The Black Hour  (which is now available for pre-order for Kindle and Nook, and available for pre-order at your nearby local independent, just ask, yay!) and edits to my brand-new website, which launches in a week.
-Emailing the web designer I hired to get the last edits in place for the launch.
-Emailing the publisher's marketing staff about advance reader copies (ARCs) and the e-ARC.
-Emailing an e-ARC to someone who said she'd read my book and maybe say some nice things about it, if she likes it.
-Getting up the nerve to email another author to ask that same favor.
-Emailing with other board members of my local Mystery Writers of America chapter about things we're putting into place this year.
-Keeping an eye on Facebook and Twitter for myself and for the MWA chapter mentioned above. Also, being goofy on Facebook with friends.
-Having a secret, side conversation on Facebook with one of the other authors published by my publisher, setting up a drinks thing and also an event for the MWA chapter mentioned above.
-Reposting my Debutante Ball post here.
-Later I have to check my conference schedule and make sure I'm registered where I want to be, and have hotel rooms and flight arrangements for everywhere I'm going. I'm going a lot of places. There's a spreadsheet.
All while my book document (the next one) is open in the background, in the hopes that when I finally close all these windows open on my desktop, I'll get some writing done.
This is all self-promotion. Or self-flagellation, I'm not sure.
But this is where that self-preservation things comes in. In all of these acts, I'm being myself, the most generous, appreciative, open, friendly self I am. It's all you can do. And you shouldn't wait until you've got a book coming out to embrace your kindest, most helpful, most inquisitive/receiving/listening-instead-of-talking self.
Look, we all want short cuts. I feel pretty strongly about this path, though, as the long way home that is totally worth taking. You want quick tips? Be yourself. Be honest. Be generous. Be appreciative. Say thank you. Someday, pay it back.
OK, I think I'm just about to uncover that Word doc under all this other stuff. Time to get back to the only other self-promotion tip I can recommend: Keep writing.