Mystery of life #1
I've said it before: I love mysteries. I love the mysteries that I encounter every day.
Sometimes a mystery will nag and nag at me until I have to work it out. That's how I wrote the story that went on to win the 2010 Good Housekeeping short story contest. The unknown in that story—why is the neighbor doing what they're doing?—was based on a similar neighborly activity from my life.
So I've decided to institute a "mysteries of life" series here. Little things that nag at me. Maybe someone will have the answer I need. Or maybe you will be concerned for my sanity.
Mystery of life #1: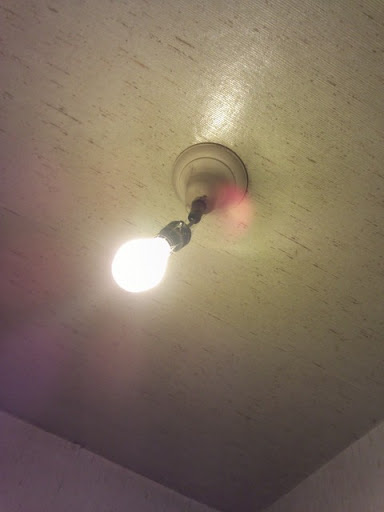 How old is this lightbulb?
No, seriously. This is the lightbulb in our pantry, and it's been in place since we moved in.
Ten years ago.
And, in case you can't tell, it's not a normal lightbulb shape, which makes me think it's a product of alien invasion or came over on the Mayflower. (Yes, I know there were no lightbulbs then, and I hope you did, too.) We've had a million bulbs through this house (those early compact fluorescents sucked, y'all) since we've lived here, but not this guy.
If we leave this bulb on for too long, it starts blinking. To alert us. Alien invasion, right? Have you ever heard of such technology? Or is that faulty wiring? (This wouldn't surprise us at all.)
I think this lightbulb might have been hand-crafted by Edison. I wonder how long it will last. Yes, it's dumb, but I do wonder. I wonder if it will outlive us. It's a mystery.