I'm a Mystery Writer of America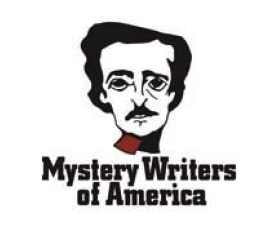 FOR IMMEDIATE RELEASE
New Mystery Writers Receive the 2010 Helen McCloy/MWA Scholarship
New York, NY – Mystery Writers of America is pleased to announce the two recipients of the 2010 Helen McCloy/MWA Scholarship for Mystery Writing: Lori Rader Day of Chicago, IL, and Supriya Savkoor of Sterling, VA. Recipients will use their $500 scholarship awards to offset their tuition for classes, courses, or workshops held in the United States to further develop their writing skills. The purpose of this annual scholarship program is to nurture talent in mystery writing in fiction, nonfiction, playwriting, and screenwriting.
The first three chapters of Lori Rader Day's novel An Elegant Hand and Supriya Savkoor's novel Breathing in Bombay received the highest scores from this year's panel of judges because of the quality of the writing demonstrated. In addition, both novels-in-progress introduce promising characters and intriguing situations. Ms. Day's protagonist is a handwriting analyst assigned by the FBI to help a small-town police force capture a kidnapper. Desperate to hide her own secrets, she realizes that her strained relationship with her son mirrors the criminal investigation she is involved in. [Oooh, they make it sound really good, don't they?] Ms. Savkoor is writing a series featuring an American-born world traveler of Indian descent who is visiting family in Mumbai at the time of its worst flood. Her aunt's senseless murder thrusts her into the role of amateur sleuth because the authorities must focus on providing emergency relief during the monsoon. [This really sounds good, too. Good luck, Ms. Savkoor!]
Writers qualify for this annual scholarship program by submitting writing samples in the form of a mystery novel, short stories, short nonfiction pieces, a screenplay, or a play script, together with information about the educational programs they plan to attend, two letters of recommendation, and an essay explaining their interest in mystery writing. Applicants must be U.S. citizens or permanent residents. Membership in Mystery Writers of America is not required, nor is any entry fee.
Applicants are judged by the Helen McCloy Scholarship Committee, which this year consisted of Deb Baker, author of the Gertie Johnson Backwoods Adventures series; Naomi Hirahara, Edgar® Award-winning author of the Mas Arai mystery series; Randy Rawls, author of the Ace Edwards, Dallas P.I., series; and Pari Noskin Taichert, author of the Sasha Solomon mystery series, twice-nominated for an Agatha Award. Chair of this year's Helen McCloy/MWA Scholarship Committee is Chris Roerden [Who I can attest has been really supportive and sweet by email], recipient of the Agatha Award for her nonfiction book, Don't Murder Your Mystery.
Information and official application forms for the 2011 scholarship program will be posted by July 1, 2010, on the website of Mystery Writers of America, http://mysterywriters.org. Answers to frequently asked questions, tips for submitting, and additional information may be had by sending an email to mccloy-mwa@lycos.com. The deadline to apply for the 2011 Helen McCloy/MWA Scholarship for Mystery Writing is February 28, 2011.
1140 Broadway, Suite 1507, New York, NY 10001 • tele (212) 888-8171 • fax (212) 888-8107
www.mysterywriters.org
You know I just really wanted to post that Edgar head on my blog, right? Isn't he cute?