Death at Greenway is a LibraryReads top 10 pick for October!!


I'm so excited that library staff ACROSS THE COUNTRY have voted Death at Greenway onto the LibraryReads list for October!! Library staff, I love you, too!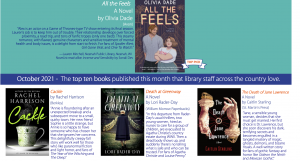 What does it mean? LibraryReads collects the top ten books being published each month, based on votes form library staff. It means library staff already know about Death at Greenway and are excited to put it into the hands of patrons soon—and now, thanks to this list, a lot more librarians now know about Death at Greenway! LibraryReads helps libraries sort through all the many wonderful books published each month so they can make sure to get copies ready for loaning out. It's exciting in a publishing/promote-y kind of way, and my publisher is indeed chuffed about it. Here's the top of their email this morning: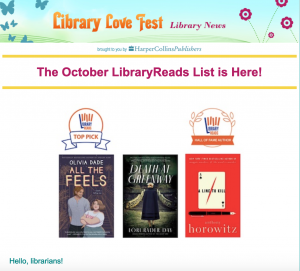 And the blog post, which features a link to a few snippets of excitement from the Harper authors on the list, including me! That's excellent company to keep… I was last on the LibraryReads list for my first novel, The Black Hour, so that feels right, too. This is my first historical crime novel—I'm back to being a bit of a baby on knocking knees about the whole enterprise. A few good pieces of news helps a writer breathe a little… and being on the LibraryReads list is such gift. Thanks, Libraries!!
Libraries have been such a huge part of my life as a reader and a writer, but also specifically while writing this book!