The Lucky One is an Agatha Award nominee!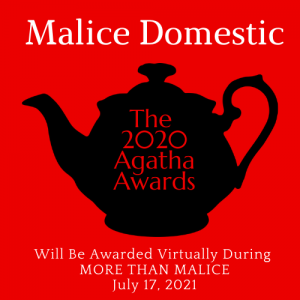 The Agatha Award nominees have been announced and I'm so thrilled to be on this list of amazing writers of cozy and traditional mysteries!
This is my first Agatha Award nomination!! The award is given out by (and normally AT) Malice Domestic in Bethesda, Maryland. This is a conference I have attended every year since I heard about it, so I'm very excited to be on this list. Thanks to all who nominated!
And if you're wishing you could go—you can!! There's a More Than Malice virtual event this year, and you can be there!