Where the time goes, I've no idea
My last post was on my birthday, so I think I should get some slack for the ten days since. And since I'm the only one posting here—
Slack given. Slack gratefully received.
What have I been up to?
1. Birthday. If I had something original to say about getting older, I would say it. I don't think I do. I'm older, end of the tale.
2. Nieces! We went to visit them last weekend, and they are full of awesome and sauce. They really do have about a thousand percent more personality than their little bodies can hold right now.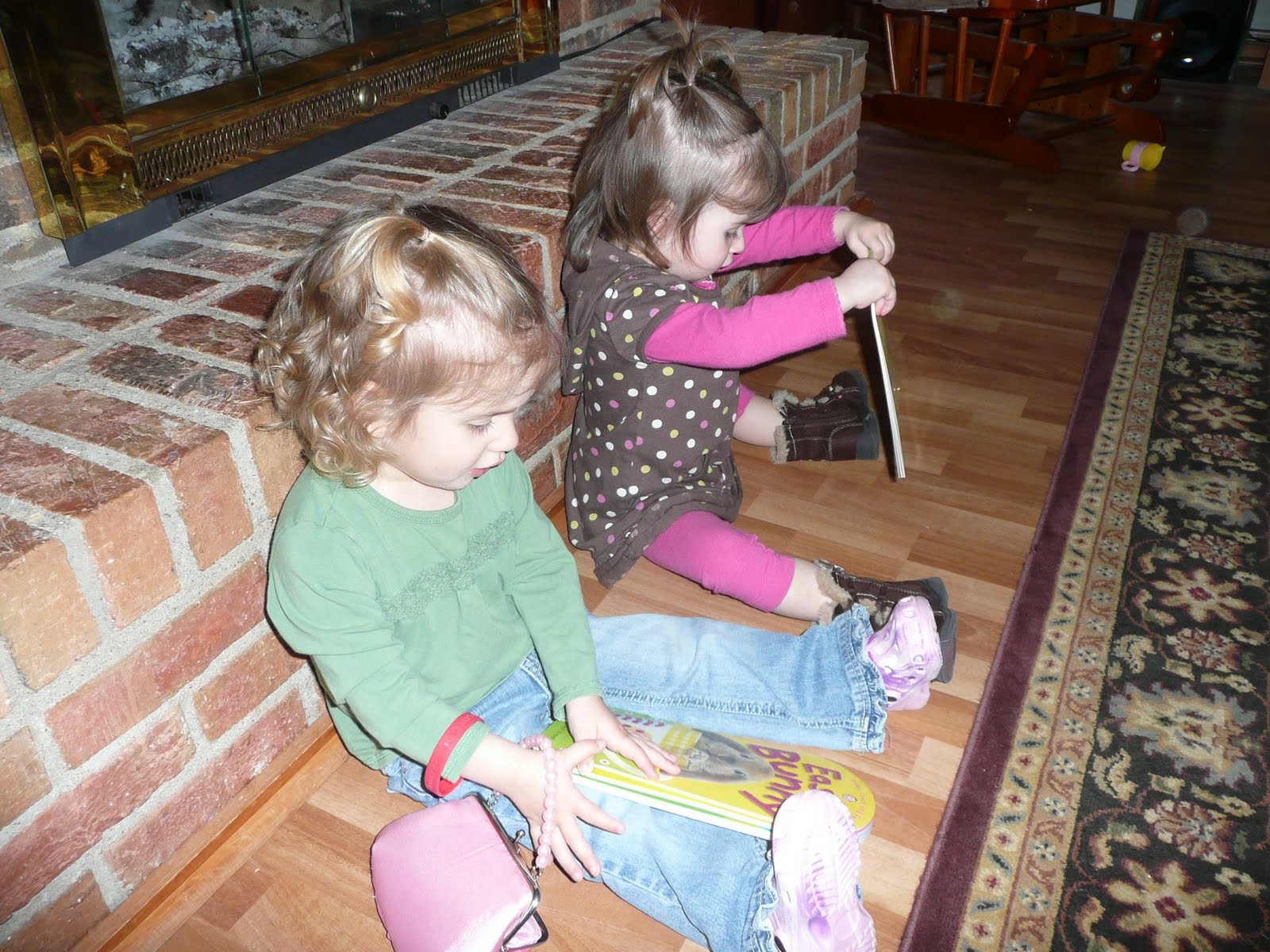 And they love books. I didn't even teach them that. They just DO. They also love purses and bling. I think it goes without saying that I also didn't teach them that.
I support their habit, though.
3. Work. It's busy and currently takes one brain cell more than I actually hold title to.
4. Writing. None. See above. See my piddly excuse for not having written anything and tell me it's just an excuse. I'll listen to you, I swear.
5. Reading. Almost none. You know my brain is a cautionary-tale egg on a frying pan when I can't even get some books read. OK, a few. But my reading list so far this year is a travesty. And since the web is the perfect place for travesty, I'll lay out the horror in a separate post to follow.
Clearly I need to get my act together, writing- and living-wise. My current excuse for not doing so? I have a sore throat. Sounds lame, right? Well, then YOU have a sore throat and try to deal with life. It is a complication I didn't need. But I'm starting to feel better. One 20-hour nap and I'll be right as rain.