Lucky me
My husband and I are celebrating seven years of marriage tomorrow. Yes, Valentine's Day. I was never that kind of girl, but then we got offered the wedding of our dreams.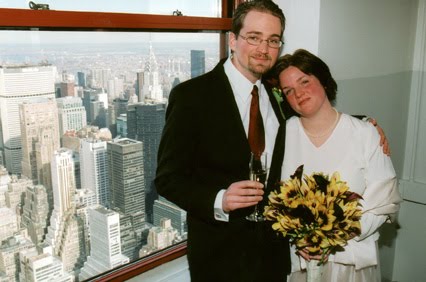 That's the view from the 80th floor of the Empire State Building. If you weren't invited, don't feel bad about it. Hardly anyone was.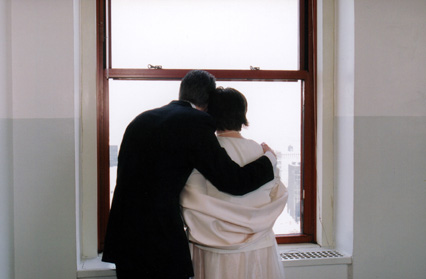 Pretty easy to see your future from 80 floors up.
I've been telling people about our anniversary and when I say seven years, they say, "Oh, the itch." But I don't think seven is going to be itchy. I think it's going to be lucky.
Happy anniversary, Greg!