The girls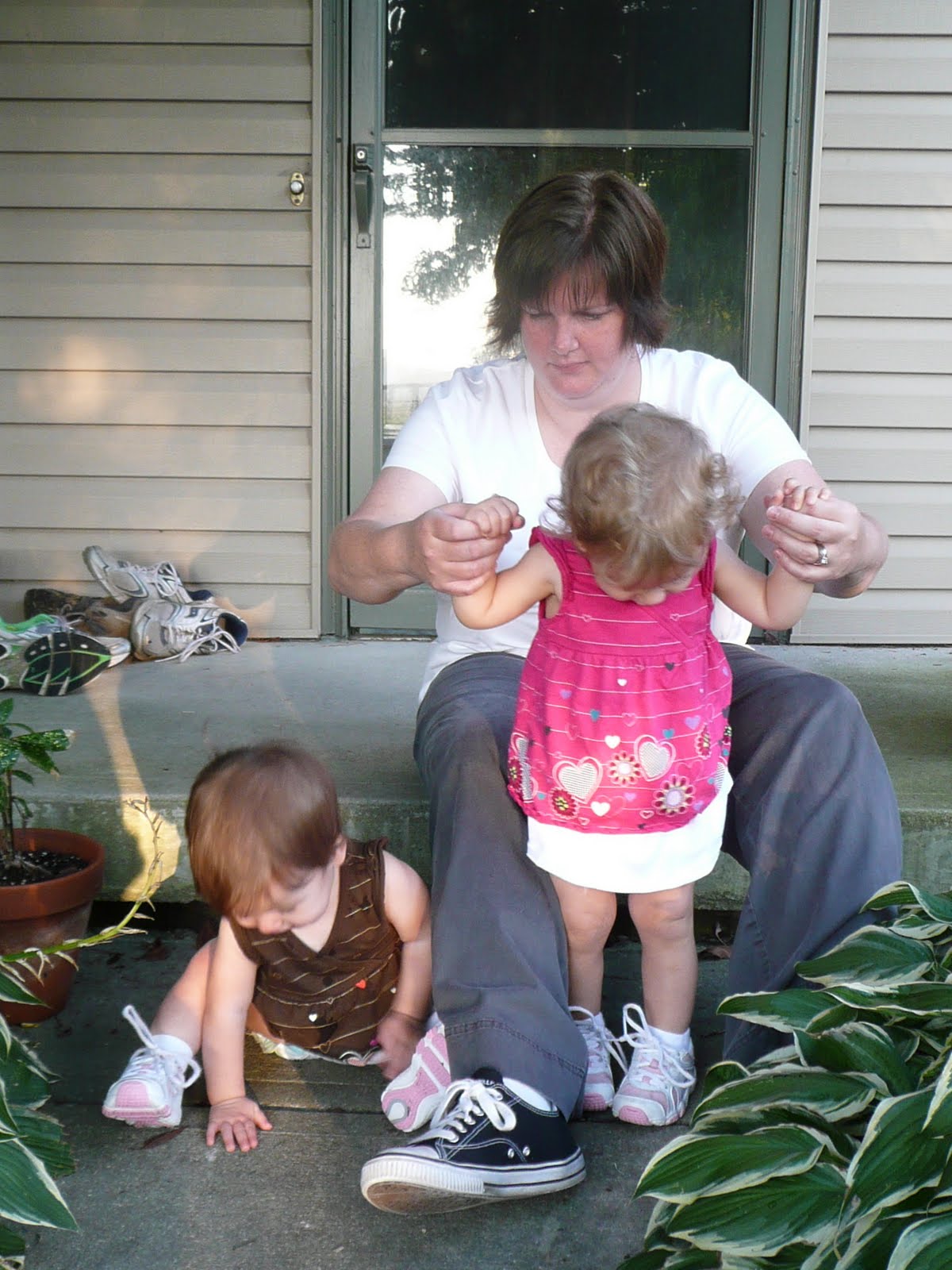 I'm not going to publish photos of my twin nieces here the way I do on Facebook, since I can't control where these photos end up and who sees them. But I thought this one was safe. I can show you how ADORABLE they are without showing their faces to the entire internet. It's actually a lot easier finding a photo of two of them where you can't see their faces than it is to find a photo where they are both looking at the camera. And smiling? Forget it. They are much too busy to smile for some camera.
These little girls are the best thing to happen in our family in a long time. I miss them all the time since my husband and I live a state away. I know: our fault. If they'd been around at the time, I can assure you I would not have moved away.
I wrote some stories in which mothers talked about their children before the girls came along, and I think I did OK. But now I feel like I know what I'm talking about a lot more. I understand that desperate protective feeling you feel for someone so new to the world. These girls have taken me over; they own me. I just wish I got to see them more often. I'm missing them now and looking ahead at how little time I'm going to have to get down to see them. The last time I was there, they either recognized me or just decided that they were going to be excited about a visitor. Either way, I'm cool.