You guys just want dog pictures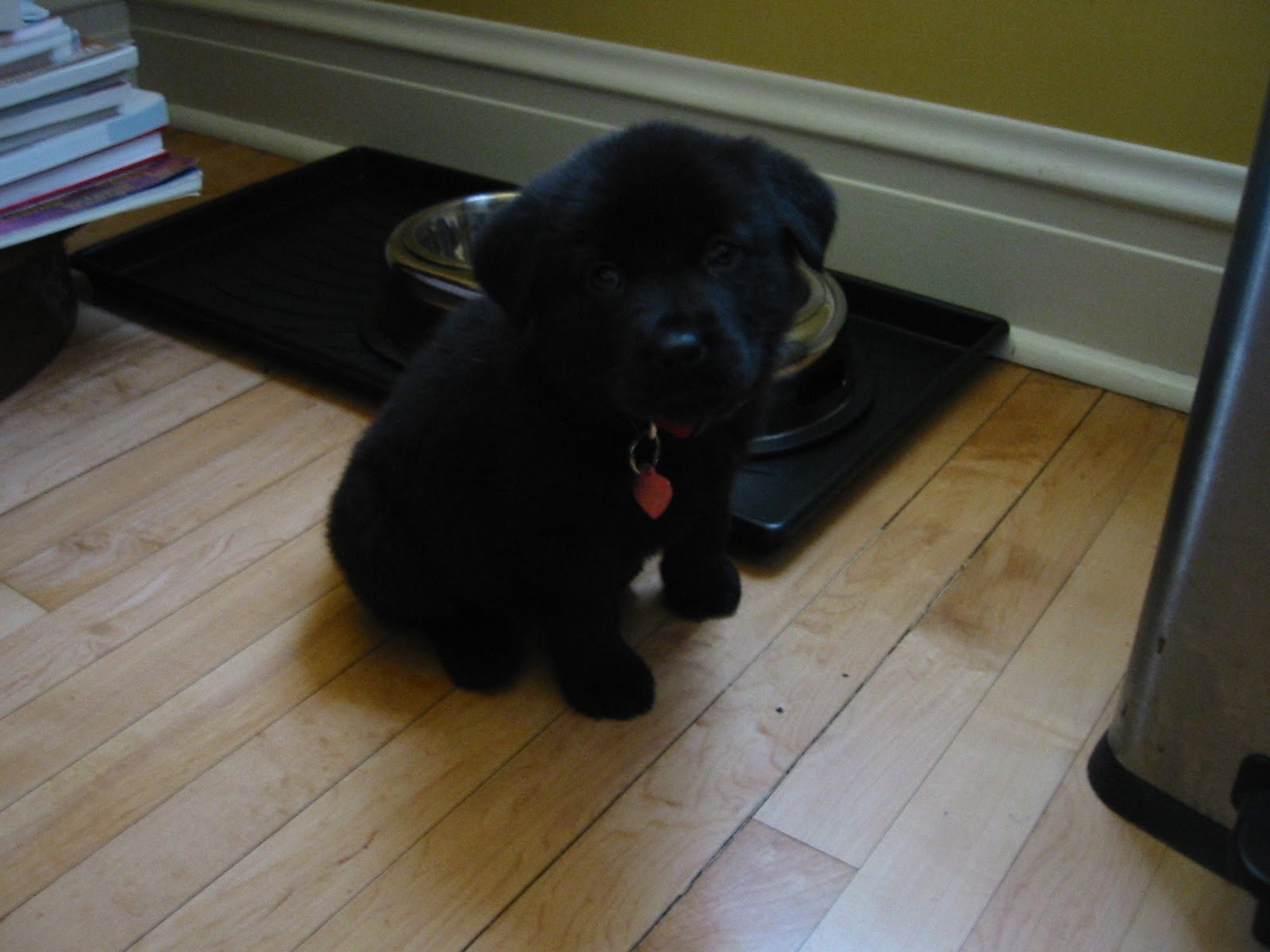 Fine. This is Ursa's first week with us. She was very interested in her food dish as a puppy, although now I sometimes have to bribe her to eat her food by adding a half slice of Kraft yellow cheese. Which changes the game.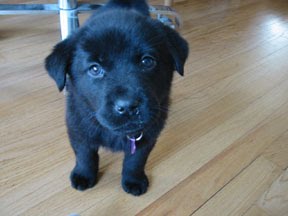 Ursa, first week home, first cold. She must have caught our cooties.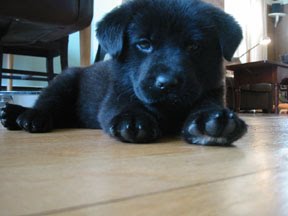 All-time favorite picture of my puppy. This is what we refer to as "Double Triangles"—these ears will get her anything she wants.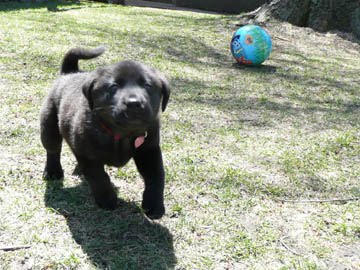 Love this photo, too. She was playing with the ball in the background while I was taking photos. I knelt down and said her name, and she bolted for me.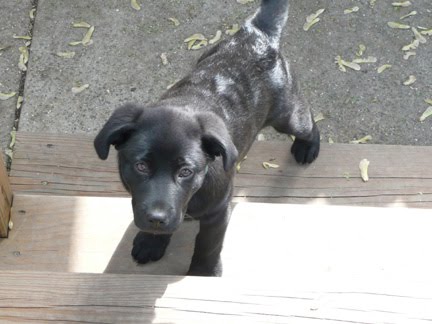 This is from when she learned to climb the stairs. AT LAST. She was about 25 pounds before she would do it on her own, and my back was starting to feel the effects of carting a wriggling, 25-pound dog up and down, up and down.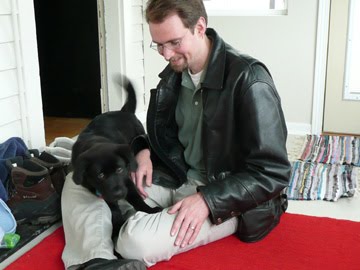 You can see how she's growing if you compare this lap shot with the last retrospective's lap shot. She sat in our laps for a long time, but she won't do it now. It's probably for the best.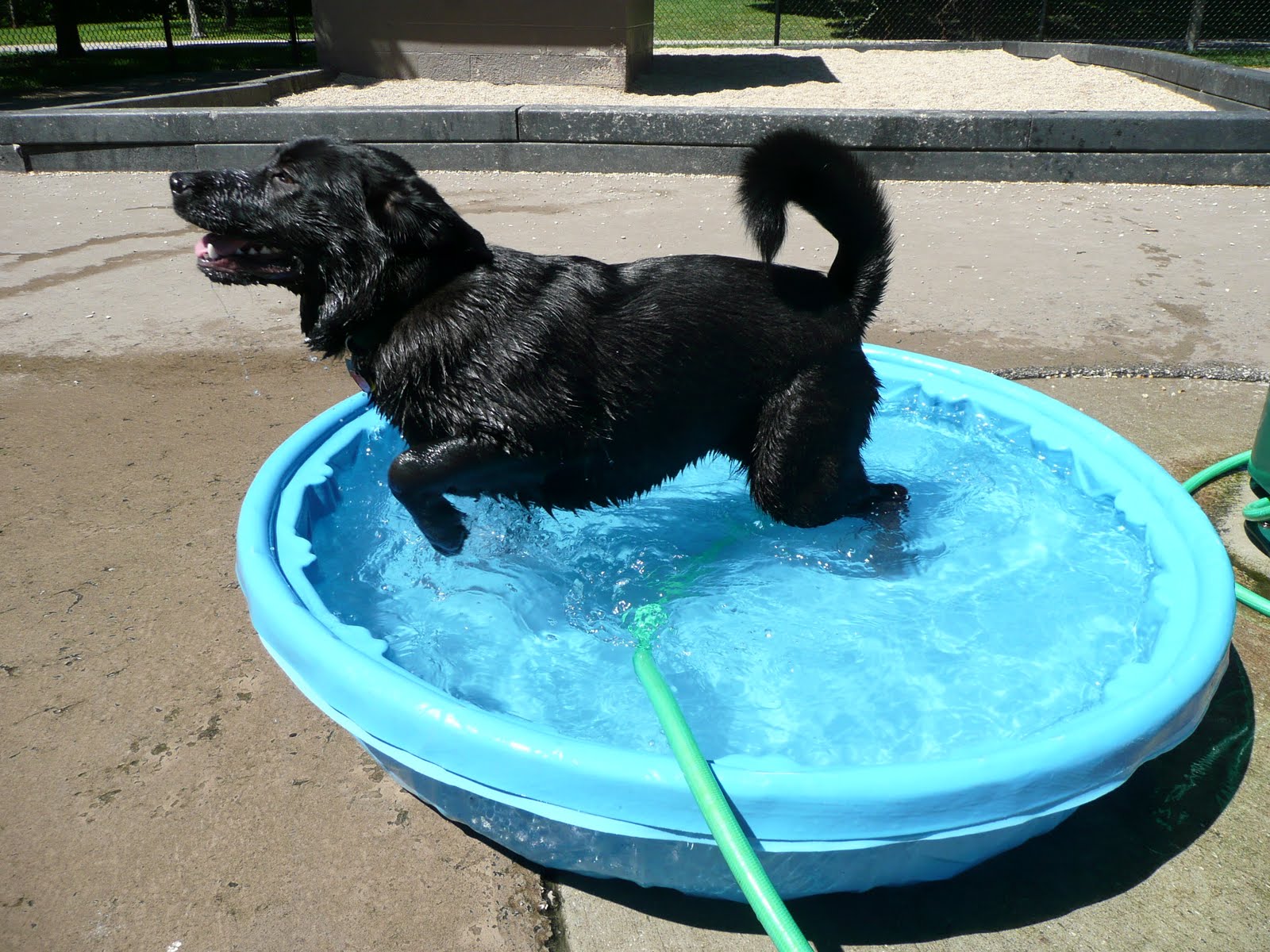 We love the puppy park! But we have our very own baby pool, courtesy of our friend Mary Anne, just in case.