Why I went to see a "chick lit" author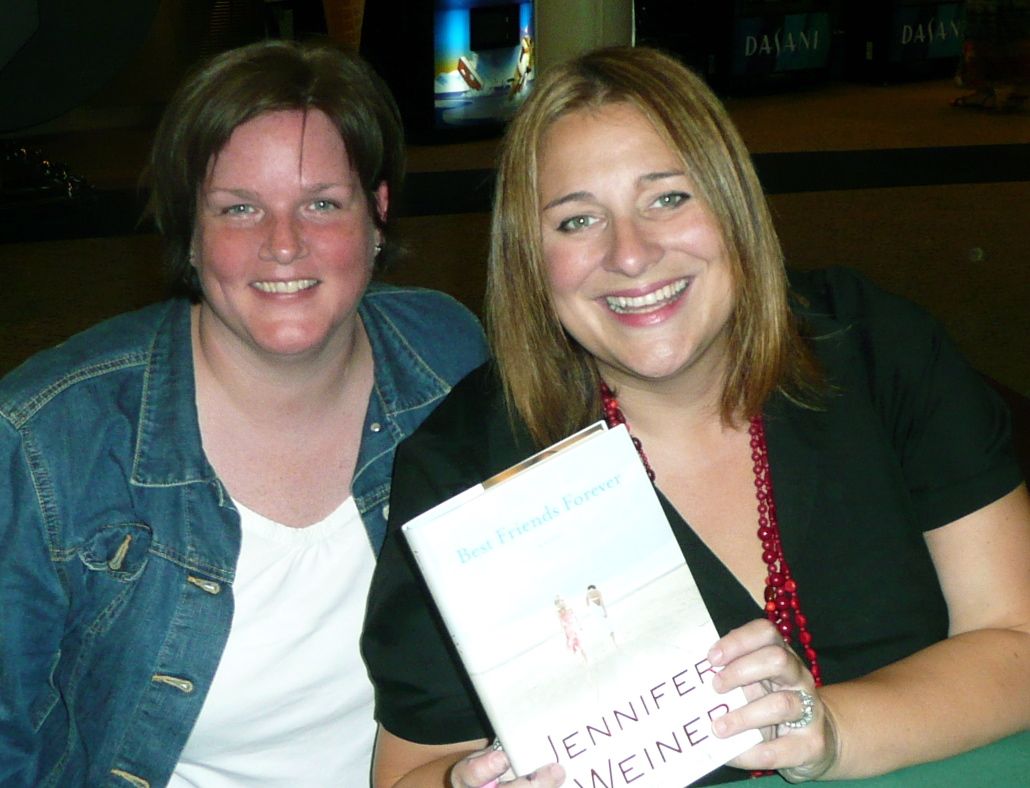 Yep. That's me and Jennifer Weiner. I like to think some day we'll have another photo taken together, and it will be MY book in the shot.
I went to see her read last night. Actually, she only read about ten minutes from her book. I went to see her put on a show. There were probably 300 people there. Three men and the rest of them women wearing their going-out-with-the-gals best. I could be cynical, but Jen Weiner sold about 300 books last night. How many books did I sell last night? How books have I published? Nonesville. Jennifer Weiner wins.
I have enjoyed a few of her books, especially Good in Bed and Goodnight Nobody, which is a mystery. In Her Shoes was a pretty fun read; the movie is fun. I could say bah! to all so-called chick lit, but I give credit where it's due. These books are being marketed in a certain pink-covered way—but that doesn't make them all alike, of a type.
This shouldn't surprise anyone. It's just like any set of books that are marketed as a type. Mysteries. Sci-fi/fantasy. Historical fiction. "Literary" fiction. Some of it is going to knock your socks off. Some of it is going to be trash.
Jen Weiner writes light but fun and engaging books, and she sells a shiteload of them. I'm paying attention.