Submitting is hard. Writing about my dog is easy.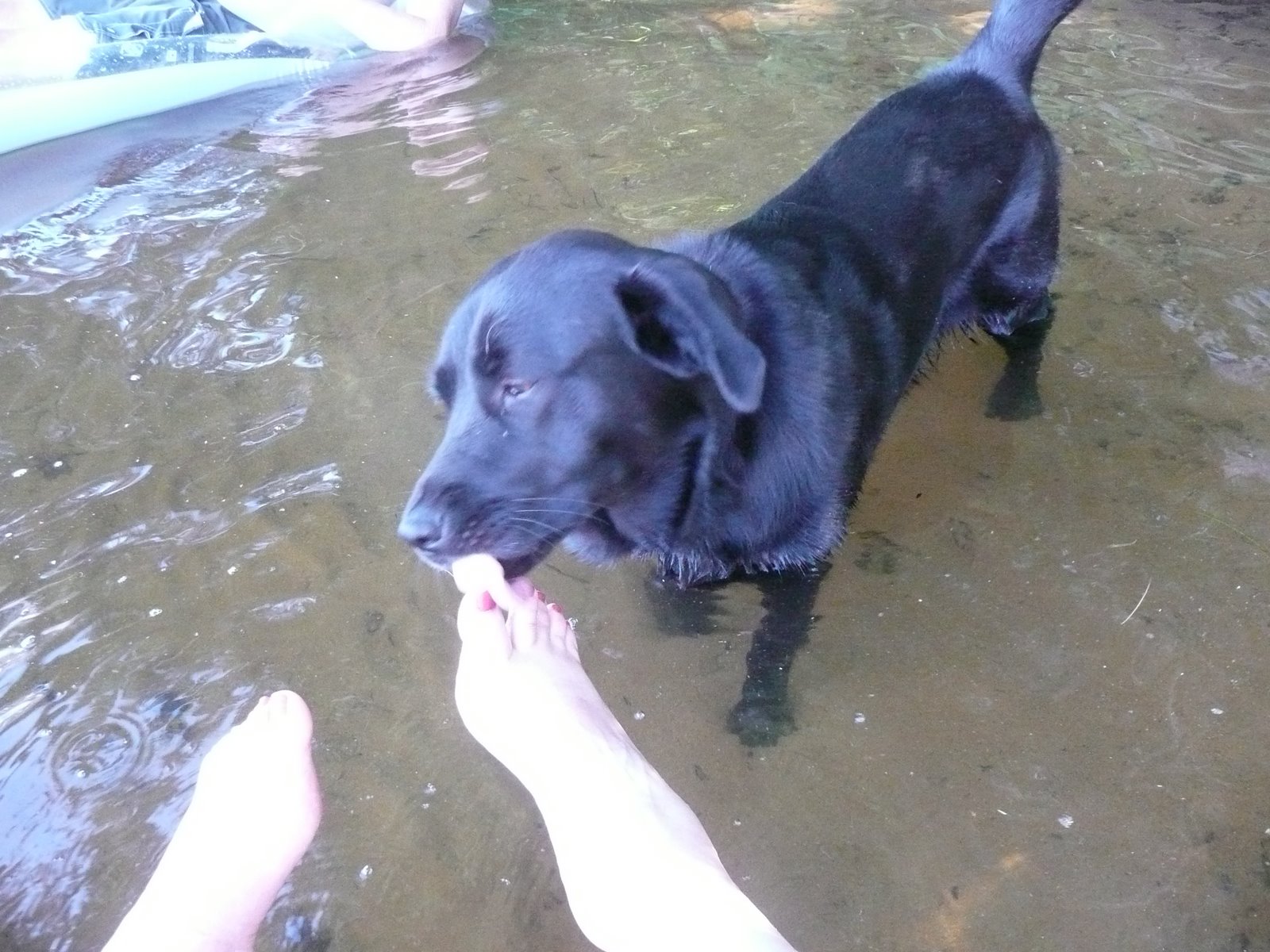 I'm feeling a little whiney today because I spent a good deal of yesterday trying to figure out where to send one of my stories. Here's the whining: *Submitting is hard.* There. That's done.
Luckily I'm over at my friend Mary Anne's house and we are socializing (instead of writing). She has just informed me that I need to write about my dog more. Which I will happily do.
I love my dog. How did I live so long without a puppy? I had a cat, but I'm sorry: A cat is barely a pet. At least my cat isn't. My dog, though, is my baby. We hang out all day (for now—don't even get me started about how much I'll miss her when I have to get a job). The best part is when I get up in the morning. The first time she sees me every day, she just about wiggles her ass off. No one, including my husband, has not-ever, not-once been that excited to see me. And certainly not every day. And there are very few people I would let lick my toes.
OK, back to submitting for a minute. Yesterday I paid $2 to submit a story to a magazine. I would not recommend this as a rule, but then I figured out that I could pay the $2 to submit electronically and get a faster result (theoretically—the publication advertises this) instead of paying about $1.48 for postage (plus paper and ink) to submit by post. Plus then the agony that is the Post Office trip. It seemed to work out evenly, so I did it. As a rule, though, you shouldn't have to pay for a publication to consider your work. Contests charge fees, but you shouldn't have to pay "reading fees." I wondered what anyone else thought of this paying to submit electronically deal, since quite a few places allow electronic submissions for free.
This magazine, though, turns out to be kind of good. So for today's reading pleasure, a story from Carve. It's about a tortured poet. You'll like it.